Saving Siberian huskies since 2008
Welcome to MUSH Rescue, a nonprofit organization dedicated to the rescue and placement of Siberian Huskies. Based in Metro Atlanta, MUSH Rescue was founded in 2008 to help displaced Siberians in the community and surrounding areas.
The Siberian Husky is an extremely smart but often misunderstood breed, which is why so many end up in rescue. Their high energy and need for mental and physical stimulation require an owner who is willing to put a great deal of time and effort into their care. Because of this, Siberians are not recommended for the first-time dog owner.
MUSH Rescue is not a shelter with visiting hours. We are comprised of a network of foster homes run entirely by volunteers. Our chapter directors, officers, and trustees are also volunteers. What brings us together is our love for Siberian Huskies and the desire to help these displaced animals find their fur-ever homes.
As a nonprofit, federal tax-exempt 501(c)(3) organization, our expenses are funded by adoption fees and donations. We rely on the generosity of others who, like us, understand and admire the complexity of this unique and highly intelligent breed, and want to help combat the effects of pet overpopulation in our community.
Ready to adopt a Siberian Husky now?  Here are the ones looking for their fur-ever home currently:
Your donations make it possible for MUSH Rescue to save Siberian Huskies.  100% of all donations received are used towards helping Siberian Huskies.
MUSH Rescue is run 100% by our volunteers!  We welcome new supporters who are interested in helping.  Please complete our contact form selecting that you are interested in volunteering and someone will be in touch as soon as possible with the next steps.
Please support our affiliates by selecting MUSH Rescue as the organization that will receive contributions from your purchase(s).  By doing so, MUSH Rescue will receive a donation every time you shop!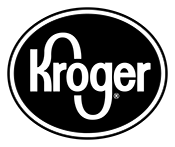 Instructions To Connect MUSH Rescue to your Kroger Plus Card:
Register online at with your existing Kroger card or sign up as a new customer.
Once you have successfully logged in, select "Edit Kroger Community Rewards Information".
Enter our organization ID (RY515) or MUSH Rescue Inc. in the search bar.
You must use your Kroger Plus Card when shopping for your purchase to count for MUSH Rescue.
*This does not affect your fuel points!